Our Three Sites
MSU College of Osteopathic Medicine students have three great options for completing their first two years of medical school. Whether you decide to study at the Detroit Medical Center site, on the MSU campus in East Lansing or at the Macomb University Center in Clinton Township, you'll get the same exceptional preclinical experience. One campus, three sites.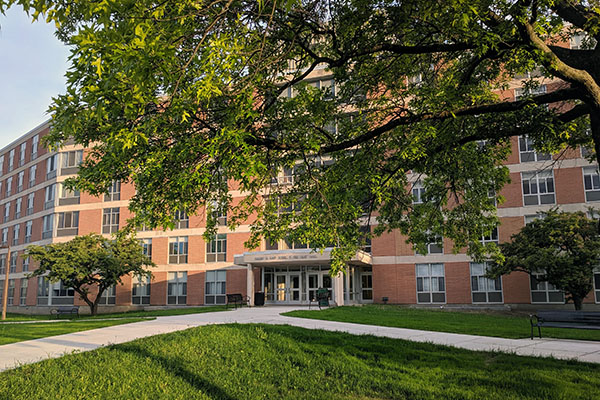 East Lansing
Those who choose to study on the 5,200-acre campus will find numerous educational and extracurricular offerings. The area offers numerous rental housing options.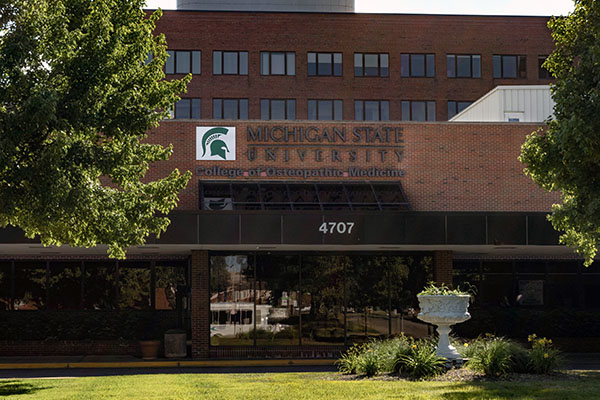 Detroit Medical Center
Located on the Detroit Medical Center, or DMC, campus in Detroit's bustling midtown area, this site is surrounded by several tertiary care hospitals and The Barbara Ann Karmanos Cancer Center.
Detroit is a vibrant urban setting with international cuisine, concerts, theatre and professional sports. The DMC site is only two blocks from Detroit's Cultural Center, which includes the Detroit Public Library, Detroit Institute of Arts, Children's Museum, Detroit Historical Museum, Museum of African–American History and Detroit Science Center. Just a few minutes away is downtown Detroit with its professional sports, restaurants and theatres. Detroit and surrounding counties offer numerous housing options.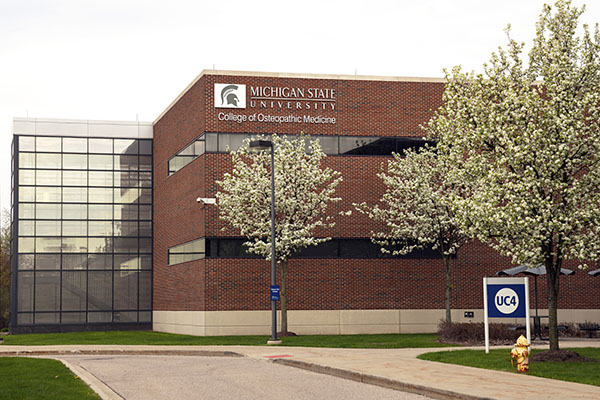 Macomb University Center
Located within a 20-mile radius of seven hospitals with over 600 osteopathic graduate medical education positions, this site is housed within the Macomb University Center at Macomb Community College. It is one of southeast Michigan's most advanced professional development facilities.
Macomb County has 31 miles of shoreline, 130 parks, more than 35 golf courses, three regional shopping centers, numerous restaurants and 21 school districts. The site is set in Clinton Township, which offers affordable housing and plenty of family friendly activities.