Pathway Programs
The Michigan State University College of Osteopathic Medicine provides many helpful programs designed to help clear some of the obstacles to medical school, starting with Future DOcs, which is open to high school sophomores, juniors and seniors attending Detroit, Macomb and Lansing schools. Next, is OsteoCHAMPS, a summer program open to rising high school juniors and seniors attending any U.S. high school. The next step is applying for college. OMSP is open to accepted and current Michigan State University undergraduate students. MSUCOM offers several Early Assurance Programs for both MSU and non-MSU students at select institutions. The final step: apply to the MSU College of Osteopathic Medicine.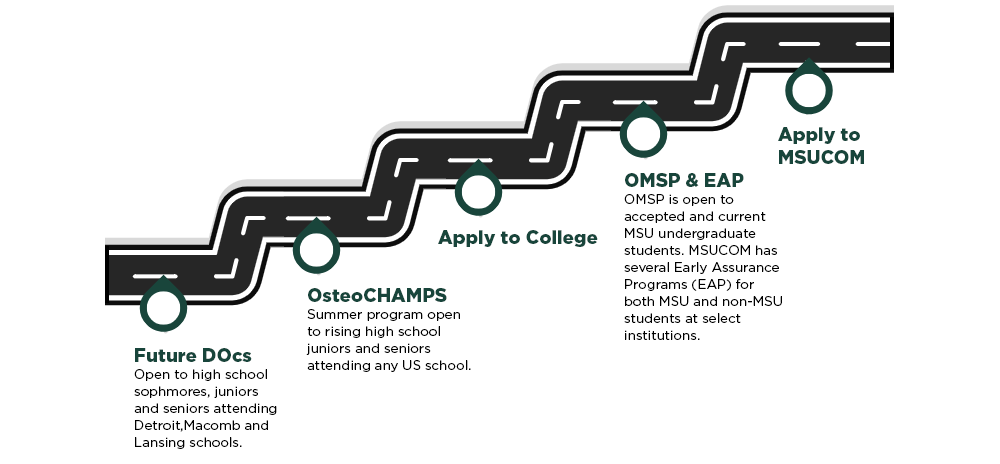 K-12 Pathways
Post Secondary Pathways
Contact
For more information about our Pathway Programs, please email MSUCOM.Pathways@msu.edu.