Yasser Aldhamen, M.S., Ph.D.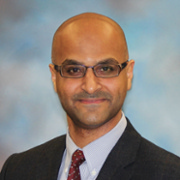 Microbiology and Molecular Genetics
Faculty
East Lansing


Assistant Professor.
My passion is learning new things and developing innovative ideas to solve challenging scientific and health problems in order to have an impact on patients' health and quality of life. Ph.D. scientist with a strong background in gene therapy and translational research focusing on developing novel therapeutic platforms for cancer and infectious diseases.