Michael Andary, M.S., M.D.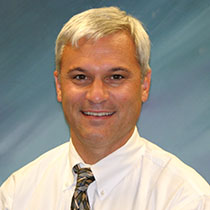 Physical Medicine & Rehabilitation
Faculty
East Lansing
West Fee Hall
909 Wilson Rd., Room B417
East Lansing , MI 48824
Michael Andary, M.D., M.S. has served as a physiatrist and faculty at MSU College of Osteopathic Medicine for over 30 years. He attended undergraduate at Michigan State University followed by medical school and internship at Wayne State University. He then completed a three-year residency in Physical Medicine Rehabilitation and a one-year fellowship at University of Washington in pain medicine and electrodiagnosis. He also received a M.S degree from University of Washington. Since completing his fellowship, Michael has been practicing Physical Medicine and Rehabilitation at Michigan State University College of Osteopathic Medicine. He has taught PM&R classes to almost every medical student who has graduated from MSU in these years. He was instrumental in starting the MSU PM&R residency in 1993 and has been their only ACGME residency director. He has participated in multiple professional organizations notably the AANEM serving as President and received the Distinguished Clinician Award in 2014. He serves on the Board of Directors for Mary Free Bed Hospital. He received the Brain Injury Association of Michigan's 2018 Legacy Society Award for professional service to the brain injury community and was inducted into the Sparrow Hospital Hall of Fame in 2019. Throughout his career he has been dedicated to teaching young physicians and medical students. He assisted in the establishment of a residency in physical medicine and rehabilitation at Michigan State University and has served as a program director for that residency since 1993. He has supervised the training of over 50 residents in that time, over 30 postgraduate fellows and has taught thousands of medical students. Part of his academic work has included publications of research in peer reviewed journals; book chapters, presentations and abstracts at national academic meetings. He has published original research in the treatment of traumatic brain injury and chronic pain. Most of his research and publications have been related to electrodiagnosis and nerve injuries. Most importantly, he has taken care of many patients over his career and still enjoys that part of his career.