John Taylor , Psy.D.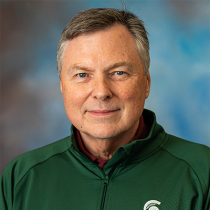 Student Affairs
Personal Counseling
Faculty
East Lansing
East Fee Hall
965 Wilson Rd.
East Lansing, MI 48824
Dr. Taylor, a licensed psychologist, is director of Wellness & Counseling services in the MSU College of Osteopathic Medicine. He completed his doctorate in clinical psychology at Central Michigan University, and internship in pediatric psychology at the MSU College of Human Medicine/Department of Pediatrics and Human Development. He was previously a staff psychologist at the MSU Counseling Center and has wide experience treating student populations.