Katherine Ruger, Ed.D.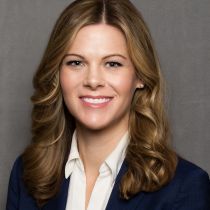 Faculty
East Lansing
East Fee Hall
965 Wilson Rd., Room C103
East Lansing , MI 48824
Dr. Katherine Ruger currently serves as the Senior Associate Dean of Admissions and Student Affairs at Michigan State University's College of Osteopathic Medicine where she provides leadership over the divisions of Pre-College Programs, Recruitment & Admissions, Wellness & Counseling, Student Leadership & Engagement, Early Assurance Program, and the Office of the Registrar. She earned her bachelor degree in business administration from Northwood University, masters degree in counseling from Wayne State University, and doctoral degree in education with a focus on organizational leadership from Pepperdine University.