Alyse Ley, D.O.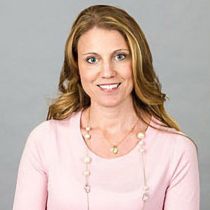 Faculty
East Lansing
965 Wilson Road, Suite A233
East Lansing, MI 48824
Associate Chairperson
Specializes in child and adolescent psychiatric evaluation and treatment
Special interest in the treatment of children and adolescents with trauma related disorders, anxiety disorders and depressive disorders
Co-coordinator of MSUCOM Psychopathology course
Teaches medical students and residents

Dr. Alyse Folino Ley graduated from Michigan State University College of Osteopathic Medicine in 2002. Following medical school, she completed a general psychiatry residency and child and adolescent fellowship at Michigan State University in 2008. Dr. Ley is board certified in both general psychiatry and child and adolescent psychiatry by the American Board of Psychiatry and Neurology (ABPN) and the American Osteopathic Board of Neurology and Psychiatry (AOBNP). Dr. Ley is a fellow of the American College of Neuropsychiatrists. She has clinical expertise in working with adults, children and adolescents with trauma-related disorders, mood disorders, anxiety disorders, developmental disorders, ADHD, learning disorders, and psychotic disorders. Dr. Ley is involved in both medical and residency education. She is the director of the four-year general psychiatry residency program at Michigan State University, as well as the two-year child and adolescent psychiatry fellowship. Dr. Ley teaches medical students in the MSU College of Osteopathic Medicine and the MSU College Human Medicine. She is a co-coordinator for the MSUCOM Psychopathology course which is delivered to over 320 second-year medical students each fall. She was awarded the American Association of Colleges of Osteopathic Medicine (AACOM) Council of Osteopathic Student Government Presidents (COSGP) 2016 Outstanding Achievement in Osteopathic Medical Education Award for co-founding the Michigan State University College of Osteopathic Medicine Student Mental Health Committee (MSMH). Dr. Ley was recently recognized by the American Academy of Child and Adolescent Psychiatry (AACAP) where she was awarded the 2019 Research Mentor Award for her work with child and adolescent psychiatry residents.