Debalina Bandyopadhyay, Ph.D.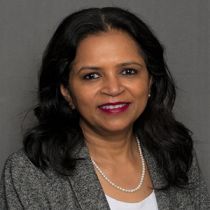 Detroit Medical Center Site
Faculty
Detroit Medical Center
4701 St. Antoine
Detroit, MI 48201
Dr. Debalina Bandyopadhyay is Director of Operations, MSUCOM-DMC since 2015. Dr. Bandyopadhyay's primary responsibilities include providing functional administrative leadership at the site. Dr. Bandyopadhyay's passion is in undergraduate medical education and student success. Prior to MSUCOM, Dr. Bandyopadhyay was at University of Michigan-Dearborn for ten years. Dr. Bandyopadhyay received her Ph.D. degree from Indian Institute of Technology, Kanpur, India. She has done her post-doctoral work at the University of Miami School of Medicine and Keck Graduate Institute of Applied Life Sciences.