Sarah Weitz, M.S., R.D.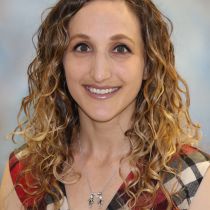 Macomb University Center Site
Staff
Macomb
Macomb University Center
44575 Garfield Rd., Building UC4, Room 117
Clinton Township , MI 48038
Ms. Weitz is Director of Operations, MSUCOM-MUC. A faculty member since 2010, she also delivers nutrition content throughout the curriculum, and serves as an instructor in the Histology and Pathology laboratories.