Dean's Update 2021-06
June 1, 2021
It has been a time for leadership transitions here in the College of Osteopathic Medicine. Our most recent includes a change in our Statewide Campus System, or SCS. After wearing many hats and leading the organization since 2012, Dr. Jonathan Rohrer will retire on July 1, 2021 from his role as associate dean, and Dr. Patricia Obando, who started in May after a national search, will help lead the way.
The SCS is truly a national example of how to harness the capacities of community-based medical expertise and combine it with a world-class education for our newest osteopathic physicians.
Dr. Rohrer has often accomplished the impossible in that his efforts have led to collaborations across party lines, bringing together programs from differing (and sometimes competing) hospital systems and organizations, and demonstrating how teamwork can lead to the best outcomes for all. With that leadership, SCS has grown, even during turbulent times, including the transition of American Osteopathic Association, or AOA, residency programs into the Accreditation Council for Graduate Medical Education, or ACGME, systems.
Currently, Dr. Rohrer and Dr. Obando have been working together for the last month to ensure a smooth transition. (A big thank you to Dr. Rohrer, and his family and friends, for allowing us to retain his efforts for a little while longer before his retirement.)
Soon, Dr. Obando will take the helm, bringing her extensive experience in medical education administration, e-learning, curriculum and faculty development and research. Below, both Dr. Rohrer and Dr. Obando share with us where the SCS stands today, and where it's headed in the coming years.
It's teamwork such as this that will continue to propel our college in educating tomorrow's physicians, today.
---
Q1. What is the Statewide Campus System?
A1. (Rohrer) The Statewide Campus System is the College of Osteopathic Medicine's postgraduate medical education arm. It has 30 members acros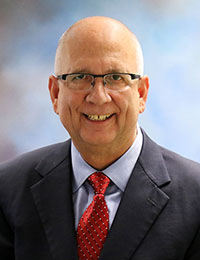 s 33 hospitals and six federally qualified health centers, providing educational programs and opportunities for pre-doctoral through postdoctoral, osteopathic interns, residents and fellows.
The SCS includes 155 residency programs and over 2,000 residents, as well as many faculty members, and has made a large impact in Michigan. It's why so many SpartanDO students go into practice in Michigan.
After moving to a single accreditation system in 2015, the number of members grew because of the value-added services that the college provides, such as discounted professional development services for faculty and helping members and community hospitals to do research. The SCS offers over 200 educational programs each year. Some are exclusive to faculty, some are specialty-specific, and some are available across all residencies, such as a chief residency workshop or certification in opioid addiction, as well as diversity, equity and inclusion. The state sets many requirements for hospitals, and the SCS helps them fulfill all those requirements.
Q2. What does the SCS team do?
A2. (Rohrer) I love to say that the SCS team is the Costco of continuing medical education, or CME. We can provide things for our members at a significant discount compared to what they could get on their own, such as resident tracking systems, since we get a group subscription. We can help members access education they couldn't access otherwise, and we're able to offer certain courses, such as ultrasound certification, more affordably by bringing all our members together. It also helps to standardize the care to make sure every hospital receives the same training, which ultimately benefits patients.
We also provide educational consulting at hospitals for accreditation to start residency programs. We try to be in the hospitals because they're community based, so it's easier if we can go to them. Our team consistently works with our members to make sure they are up to date on all their certifications, meet all their requirements and maintain their accreditation.
Another important service we provide is research and scholarly activity consulting. Since the move to single accreditation, more research is required, and it can be hard for community-based hospitals to do scholarly activity. We train new residents on the research process, from methods analysis to running stats to editing and publishing their research articles.
Q3. What accomplishment are you most proud of throughout the consortium's 32-year history?
A3. (Rohrer) One of the biggest accomplishments was launching the free, peer-reviewed Spartan Medical Research Journal in 2014 as a way to advance medicine and medical education by providing a formal and timely publication option for research completed by students, residents and faculty. Authors get credit for each unique article that is published with its own PubMed ID.
Q4. Why is it important for the college to maintain the SCS?
A4. (Rohrer) We have so many member hospitals with outstanding leadership. We have hospitals from every major hospital system in Michigan: Ascension, Henry Ford, McLaren, Sparrow, Spectrum, Trinity, University of Michigan. The college has a strong history of collaboration with its member hospitals since the founding of the consortium in 1989. There's a strong spirit of synergy and educational collaboration and the hospitals are pulling for one another.
No other medical school in Michigan has the percentage of graduates that stay in Michigan to practice health care. The college is a really strong pipeline for training physicians for the state. Our member hospitals value our students and want them to come for residency, which speaks to the quality of training at our college and the strong relationships through the SCS.
There are other consortia that exist but we're unique in having a SCS with such broad reach, especially with community-based hospitals.
Q5. In 2021, 56% of graduating students matched into a residency program in the SCS. What are your thoughts on why over half the class went into the SCS?
A5. (Rohrer) Our goal is to make sure we have such strong residency programs that students want to match with those programs. The college works to make sure they have a good experience in the clerkship, and we do a lot to help members with education and other areas that strengthen residency training. We constantly monitor programs and change the services we provide to meet member needs.
For example, we bring in national speakers for residency program trainings that individual hospitals might not be able to get themselves. In this age of technology, we can do phenomenal things — in spring 2020 during the COVID-19 lockdown, we were able to have a full day of training by satellite by a lecturer in neurological surgery from the University of Milan.
We use a mix of our own trainers and those from other major universities like Harvard and Yale, the American Medical Association, and the ACGME. We have name recognition with those institutions for our outreach in those programs now. A few years ago, ACGME recognized our SCS as one of their training hubs for competency-based education.
In the 26 years that I've been part of the SCS, we've grown from 900 residents to over 2,000 today.
Q6. Any last thoughts?
A6. (Rohrer) I have loved working with so many great people in the SCS. I was in the right place at the right time and surrounded by the right people. It's the right time for the next leader to come in to build a stronger consortium. I'm so excited Dr. Obando is taking on the role. She brings a lot of leadership experience in medical education. I'm looking forward to seeing her expand the SCS.
---
Q7. What drew you to the SCS?
A7. (Obando) I collaborated with the SCS often when I served as the director of medical education with the MSU College of Human Medicine, or CH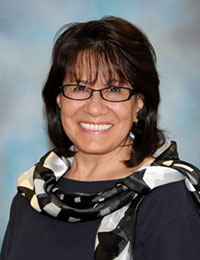 M, for 11 years. It felt like coming home when I came back to MSU. I left CHM to become the designated institutional officer (DIO) and director of medical education (DME) at Ascension (formerly St. John Providence) and then Garden City Hospital. I wanted to see the other side of medical education inside hospitals and get a different perspective about residents and their struggles. Now I have a different view of what the SCS can help with so I can come back and say, "You have great professional development and programs but you're not meeting these needs. Here's how to tweak the programs" — that's the insight I'm bringing.
Q8. Tell us more about your vision for the SCS.
A8. (Obando) I'm taking my time to assess things as they are. I want to take a look at what other programs are out there, determine which courses are in high demand, understand how we are or aren't meeting the needs of our members, and whether we need to change or create new programs and services.
A big priority for me is strengthening our research component. We have to comply with many requirements around scholarly activity for both faculty and residents under single accreditation. We need to provide support, resources and lectures to help them get there. It's going to be a change of culture for osteopathic physicians who were accredited under the AOA.
We need to make sure our osteopathic medical students are competitive and have everything they need, including research and a strong scholarly background, to match into a residency spot. Since moving to single accreditation, there's more competition for each spot, and historically osteopathic schools haven't had as much of a focus on research as allopathic schools. As a former DIO-DME, demonstrated research and publication was important criteria for matching I looked at when considering resident applications.
By end of their fourth year, our students should have published a research paper or presented a poster. We need to give students those tools so they can complete a research project. Research is a way to connect with the community — it's a way to understand social aspects that impact poor health. We want residents to question things for themselves — this is an issue we see; this is how we can improve it.
My other priority is to assess the effectiveness of our programs and determine whether we need to create new programs. Everything we do is to help answer the needs of members.
Later, I want to expand outside of Michigan. Before we can do that, we need to update some software and the website to improve accessibility for members, as well as finalize our program offerings to satisfy the demands of hospital members. I expect the number of hospitals to expand because ACGME has so many requirements around core and cultural requirements that most hospitals don't have the internal resources to meet compliance on their own — it's easier to become an SCS member and access all of our education and support services.
I'm excited to have this opportunity and to have a good team to make these things happen.