C. Patricia Obando Solano, Ph.D.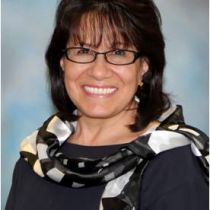 Medical Education
Postgraduate Education (Statewide Campus System)
Faculty
East Lansing
East Fee Hall
965 Wilson Rd., Room A336
East Lansing, MI 48824
Dr. Obando serves as the Assistant Dean for the Statewide Campus System. She received her PhD in Medical Anthropology from the University of Colorado at Boulder in 1995. Her area of interest is in medical education administration, e-learning, curriculum and faculty development, and research.