Dean's Update 2022-04
April 13, 2022
Exciting Statewide Campus System updates
A first-of-its-kind certification training with ACGME, expanded CME capabilities, a new website, and building connections for the future
As spring approaches, we are preparing to graduate another group of extremely talented students as DOs.
The Class of 2022 achieved an impressive 98% match rate into residency programs—a critical validation proving the medical field's high regard for a MSUCOM education. Catch up on in-person celebration photos here.
Crucial to the missions of both the College of Osteopathic Medicine and MSU, an astonishing 76% (219 DOs) of the 2022 graduating class will enter a residency program in Michigan. This is an incredibly important and impressive statistic for a number of reasons. First, Michigan continues to face a physician shortage, particularly in primary care. It is well known that where a physician conducts their residency training correlates with where they choose to practice. We are proud to build a pipeline of highly trained physicians who will provide critical care to the communities throughout our state. Second, our success especially stands out when compared to the average 44% Michigan retention rate of all other medical schools in the state. Find the most recent AAMC data here.
Since I've taken on the role as dean of this esteemed institution, our college's match rates have averaged 98-99%, with 75-76% of each class entering state of Michigan residencies. That's over 1,000 DOs who have now entered a Michigan residency program during my tenure as dean alone. Added to the legacy of the college's achievements, that's over 10,000 DOs licensed to practice their art in Michigan, with the majority hailing from the MSU College of Osteopathic Medicine! Given these numbers, I love to state that we are, in many ways, "Michigan's Medical School."
A major reason why so many of our students (both in-state and out-of-state matriculates) choose to complete their residency in Michigan is our longstanding partnerships with over 40 hospitals and other training programs across Michigan. Leading this effort on the graduate medical education (i.e., residency) front, is the MSUCOM Statewide Campus System (SCS).
The SCS is an educational consortium that encompasses over 40 member hospitals affiliated with more than 4,000 faculty members and nearly 2,000 residents and fellows. The SCS is an important educational source for the affiliated hospital members in Michigan, and it helps shape the continued learning of all medical professionals. It's a key bridge for our hospital partnerships, and it significantly adds to our college's credibility within the osteopathic profession as well as throughout the state of Michigan. As a result, the majority of COM graduates entering a Michigan residency will also be entering a MSUCOM-SCS affiliated program.
Less than a year after taking the helm of the SCS, Assistant Dean Patricia Obando, PhD, and her team have made great strides in enhancing the accessibility and reach of the education consortium's professional development and continuing medical education trainings.
I am incredibly impressed with the strategic and forward-thinking approach of Dr. Obando and all that the SCS team has accomplished, and asked her to provide some further insights.
---
From streamlining and implementing processes to expanding the catalog of trainings available to new audiences, Obando details some of the exciting updates from the 2021-22 academic year.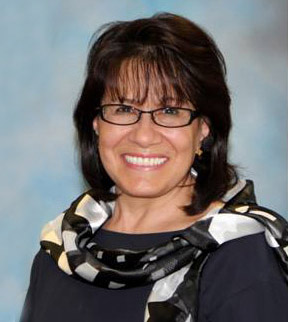 "The SCS staff has been working really hard in the last few months," Obando shares. "We had to make a lot of changes to the previous structure of SCS to transition into an educational consortium while continuing to provide high-quality resources to our members and non-members. It's been challenging but effective."
COM-SCS connections and an eye to the future
"I'm happy to know that over half of the Class of 2022 staying in Michigan matched into hospitals within the Statewide Campus System. It's great," Obando says. "This data highlights the importance of SCS as a bridge between the graduating medical students and the residency programs affiliated with the consortium. COM students are constantly praised by our member hospitals as excellent and dedicated students, and this quality continues throughout their residency training."
To improve connections, Obando is planning a membership drive event next spring where all member hospitals will be invited to set up a booth and students can come and get to know hospital representatives, including residents, to foster connections. "College of Osteopathic Medicine students might be more interested in matching into these member hospitals when they see the unity between the college, the SCS and these hospitals," Obando says.
Leading the nation in training
The most notable enhancement this past year is a first-of-its-kind certificate program that will be held in partnership with the Accreditation Council for Graduate Medical Education (ACGME), the accreditation entity for residency programs in the United States. The SCS is the first in the country to offer this certificate in partnership with ACGME. The Teaching Excellence in Academic Medicine (TEAM) training will roll out a pilot program in August 2022.
Dr. Deb Young, director of Faculty Development, originally developed the curriculum in 2019. After a successful pilot, the SCS team approached ACGME to partner in offering the training nationally. This partnership will allow SCS to offer a unique teaching training program to our members, certified by ACGME. We're already one of seven hubs for ACGME trainings in the country, and we're the first one to offer this kind of certificate for ACGME, granting us national and international recognition.
The training will be offered virtually to a pilot cohort of 20 individuals. After assessing and tweaking the program if needed, the TEAM training will be rolled out on a bigger scale.
Expanding the role of the Continuing Medical Education office
Obando also recently fostered a move of the college's Continuing Medical Education (CME) office from the undergraduate arm to the SCS, giving the office an increased ability to provide and approve graduate-level continuing education courses for more trainees.
This opens the opportunity to offer CME—both the training and the approval of credits—to a wider range of audiences starting in July 2022, to faculty and working professionals from other colleges, departments and graduate programs.
"We already offered a lot of courses for CME credits. Now we can offer courses and CME approval," explains Obando. "This expands the number and type of participants who can take our trainings."
Making required trainings more accessible
Obando also opened trainings previously offered only to residents, to wider audiences. Some examples include courses on human trafficking and opioid awareness, critical needs as they also meet the Licensing and Regulatory Affairs (LARA) requirements for all medical personnel in Michigan. Many courses intentionally meet DEI standards as well, allowing trainees to meet and exceed current LARA and CME requirements at the same time.
"It is often difficult to find an available spot for these types of trainings—sometimes people have to go out of state," explains Obando.
In addition to opening courses up to more people, the trainings are now offered to members (as part of their membership fee) as well as non-members with a nominal fee.
Expanding the number of courses available to medical professionals throughout Michigan and the nation strengthens the SCS's position as a training hub for both graduate and continuing medical education. Members and non-members alike consider the SCS their go-to training provider for a wide breadth of courses.
With the SCS' strong reputation as a leading trainer in professional development, others are eager to sign up for these convenient trainings.
"Enrollment is up," Obando shares proudly. "The online format makes it easier for non-members and people from different states to take our courses."
New, user-friendly website centralizes training resources
A top priority for Obando was refreshing the SCS website to make it more user-friendly for members to access resources, and to implement stronger controls over content to ensure a value-add for members.
The new website now has a more functional member portal to ensure members are accessing the materials available to their membership level.
A key update: members can sign in without an MSU ID, which many non-MSU affiliated members had trouble remembering. Members can now reset their passwords as needed, eliminating the need to go through the MSU IT department.
Obando credits Dr. Julianne Purcell, director of administrative services, and Ryan Conway, IT support coordinator, for spearheading the nine-month long effort to overhaul the website. The website now hosts a calendar of events, information on CME, osteopathic resources, an attendance log and more. Additional features will be added in the future.
Stay tuned for future updates from the SCS!
---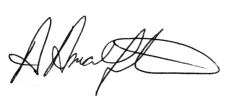 Andy Amalfitano
Dean